ESL has officially revamped its Season 11 of its CS:GO Pro League in consideration for the attending and participating players in the organization's tournament run and its future games during the Season 11 Pro League. Season 11 of the ESL Pro League will be played online to ensure safe, competitive gaming and riskless participation.
ESL has given the competitive run a fresh set of changes. Season 11 of the ESL Pro League will be staged on a more comfortable platform this year, with all of the matches being performed online. The decision aims to keep the competitive season running and to reduce the problems around traveling and going to live events because of the Covid-19. Ultimately, ESL wants everyone to enjoy esports and, at the same time, be safe.
Season 11 Online Format Update
The revamp consists of new regional divisions, team replacements, new groups, and seedings, and a full daily schedule with extra information about ESL Pro League's Playoff Stage and Finals.
Regional Divisions
ESL Pro League will be split into a European and North America division with three groups and one group, respectively. The change is to provide minimal network issues and give players a more comfortable standing considering they won't need to travel around.
Team Replacements
The Covid-19 pandemic caused more damage than people imagined. ESL has officially stated that four of its competitive season runners have been replaced. Here's the former teams that have been replaced and the groups that have filled in their spots:
Renegades have been replaced by Swole Patrol due to health concerns around traveling.
Sharks have decided not to participate in the tournament due to safety concerns. Their replacement will be announced soon.
BOOM have been replaced by Team Spirit due to recent "developments in Brazil" and will not participate.
Heroic have been replaced by BIG due to not finding an available roster.
All teams that have decided not to participate are not disqualified by any means. They are all eligible to try again and join in the next season of ESL's Pro League.
New Groups and Seedings
With the Covid-19 pandemic reshaping Season 11 of the ESL Pro League, new groups and seedings have been made that take place and form the competitive run. Here are the new groupings and seedings of Season 11's ESL Pro League: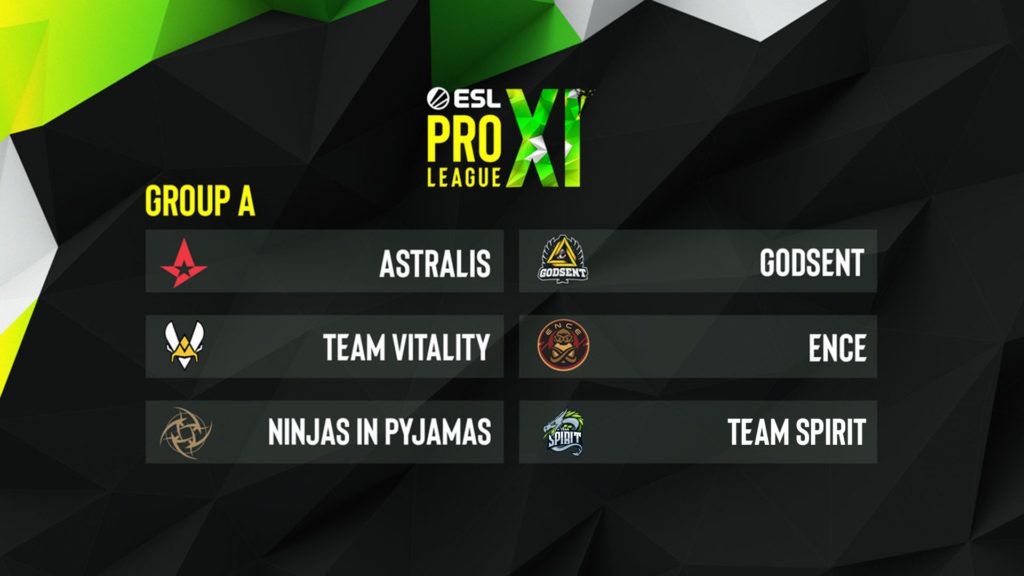 Astralis
Team Vitality
Ninjas in Pyjamas
GODSENT
ENCE
Team Spirit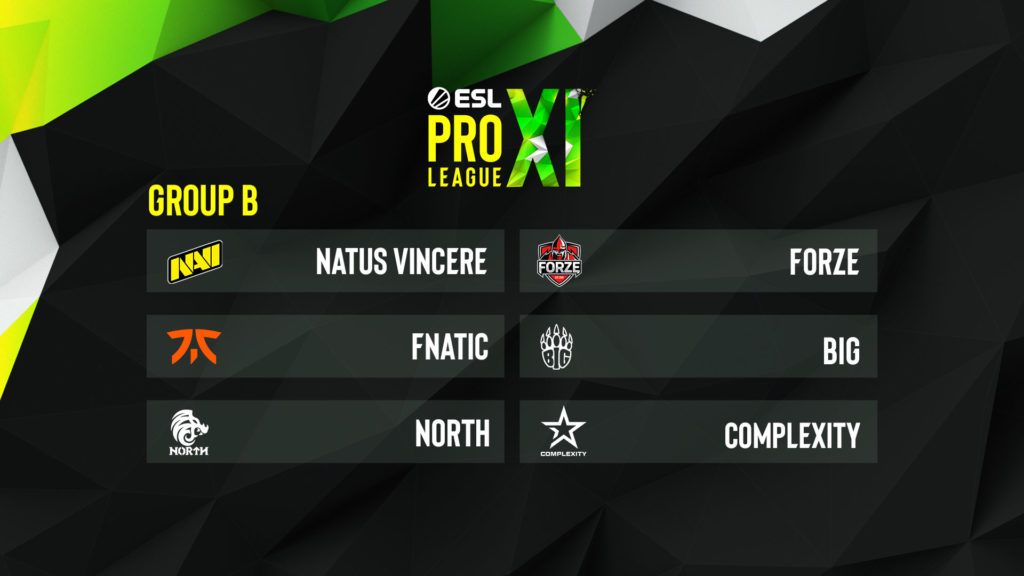 Natus Vincere
Fnatic
North
ForZe
BIG
Complexity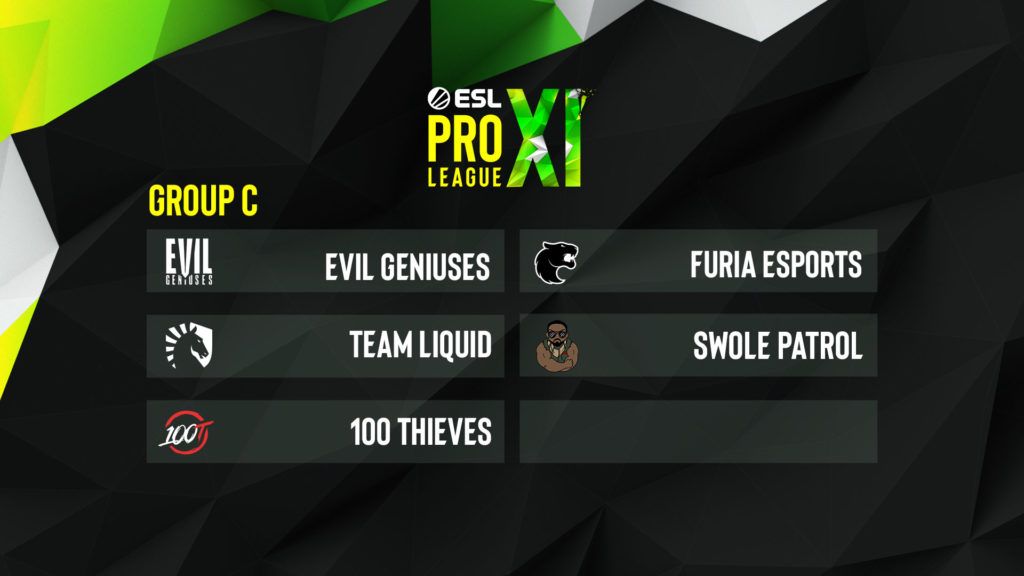 Evil Geniuses
Team Liquid
100 Thieves
FURIA Esports
Swole Patrol
TBD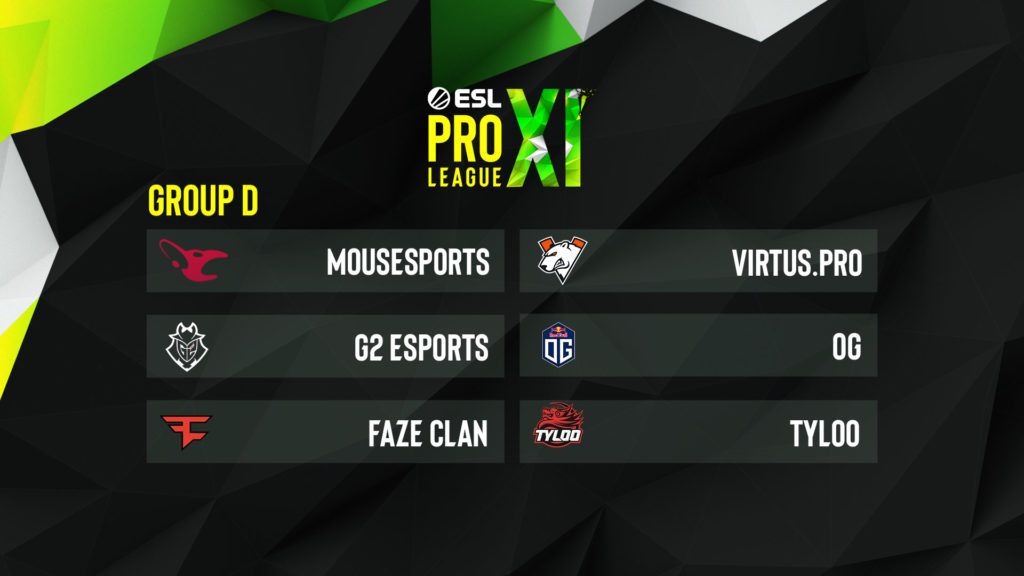 mousesports
G2 Esports
FaZe Clan
Virtus.pro
OG
Tyloo
ESL Pro League Scheduling 
The competitive season run will still feature best-of-three matches that start on March 16th with production out of the ESL Studio in Cologne, Germany. Despite games being online, ESL is working on ways for the level of entertainment to be as near as possible if it was a live event. The only significant changes will be for both groups C and D, wherein they will take over the last slot of the day. "Additionally, some of the 6 PM matches will feature NA teams". Here's the match schedule.
ESL Pro League's Playoff Stage will not take place in Denver as previously announced but instead will also run purely online. The Europe and North America Divisions will have their champions this season. Here is how both divisions will work:
"In Europe, the three group winners will directly qualify for a second group stage, while the second and third-placed teams will play decider matches based on a pool draw for the remaining three slots. The second group stage will also feature a six-team round-robin format. The group winner will qualify directly into the EU Championship Match, where they will meet the winner of a decider between the second and third-placed teams in a best-of-five series.

In North America, the group will lead to a four-team double-elimination bracket, where the first and other placed teams are placed in the UB final. The third and fourth-placed teams will be seeded into the lower bracket and then fight their way through to the LB final and the NA Championship Match, where they will meet the winner of the UB final in a best-of-five series."
ESL Pro League matches start on March 16th.
Source: Read Full Article