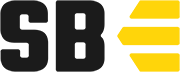 This article is brought to you by StatBanana, the best Dota 2 strategy tool.
Rumors have been flying around over the last few days about what was discussed during a meeting between Valve and several top Dota 2 team representatives at Valve's headquarters in Seattle, which was confirmed by Russian commentator Vitalii "v1lat" Volochai.
At the meeting, the company reportedly pitched the teams a new structure for the 2020-21 Dota Pro Circuit that was later passed on to all top teams that were not in attendance after the meeting, according to LiquidDota.
Valve would eliminate the Minors completely from the DPC format, lowering the number of Major tournaments from five to three, and implementing a two-tiered regional league system in place of those reductions. That league system will feature a tier-one and tier-two bracket, with relegation and promotion systems in place to reward tier-two teams that show promise and remove tier-one teams that might fall off over the course of a season.
Source: Read Full Article