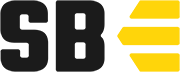 This article is brought to you by StatBanana, the best Dota 2 strategy tool.
Cloud9 has returned to the Dota 2 scene after a hiatus of close to three years and the organization's golden child has swiftly followed.
EternaLEnVy, along with Jingjun "Sneyking" Wu, left the Flying Penguins stack in February and will now join C9. While the two were expected to bolster C9's forces after their abrupt exit from FP, a surprise addition has joined alongside them.
📢 #C9DOTA Roster [email protected] & @vtFaded have been moved to the bench and @FLeeDOTA has been released.
In their stead, please join us in welcoming @EternaLEnVy1991, @AceDota, & @Sneyking1995 to the #C9FAM!
📰 Read More: https://t.co/T4c4oSPAvW pic.twitter.com/n46PNrWk03
Source: Read Full Article