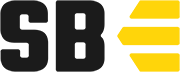 This article is brought to you by StatBanana, the best Overwatch strategy tool.
The Houston Outlaws might have to play in their next Overwatch League games without their proper uniform.
Support player Shane "Rawkus" Flaherty said on Twitter last night that all of their luggage went to Baltimore instead of Washington, D.C. where they'll play at the Washington Justice homestand.
"Hey at least we didn't die from the flight but now none of us have bags, all of them are going to Baltimore," Rawkus said.
Source: Read Full Article